Get the eBook: Introduction to Industrial Barcode Reading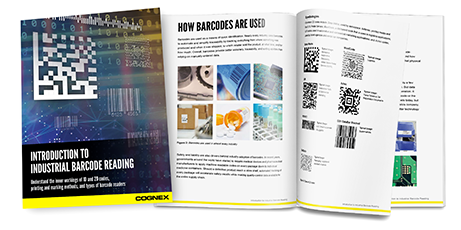 This comprehensive eBook explains the fundamentals of barcode reading technology and symbologies. Packed with illustrations and case studies, learn how integrating this technology into your operation can help maximize read rates, increase throughput and lower costs.
This eBook will cover the following topics:
Industry terminology
Code marking and printing methods

Laser scanners vs. image-based barcode readers
Important considerations when selecting a barcode reader
Fill out the form to get your copy of the eBook!